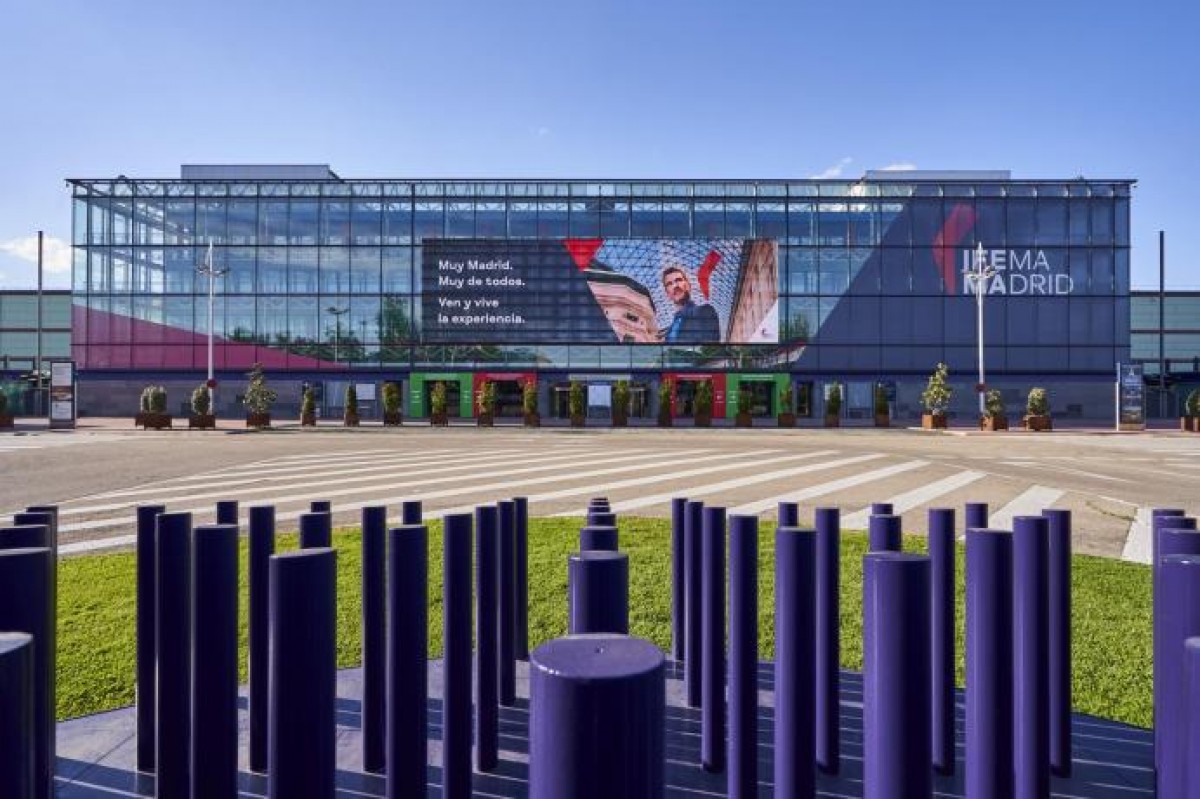 20 January 2022
AdventureConnect FITUR Madrid 2022
IFEMA Convention Centre
Avda. del Partenón, 5
28042 Madrid, España / Spain
Join us at the

2022 FITUR International Tourism Trade Fair in Madrid

for an

AdventureConnect social event at 4:00 PM

at the

SERNATUR

(Chile Tourism) stand

3E10

, in the Americas zone.

ATTA along with

Sernatur Chile

, invites all travel professionals with an interest in adventure, nature, and cultural tourism to gather in this casual networking atmosphere. This is typically one of our most well-attended AdventureConnect gatherings of the year and provides a great space for productive and casual networking. Attendees will also have the opportunity to win a

GRAYL

personal water purifier and a special prize from Sernatur.

Take the opportunity to learn more about ATTA, get the latest updates on Chile's Adventure Travel and sustainable tourism experiences, network with industry experts, conference delegates and adventure travel leaders sharing your vision. Exchange thoughts and ideas and participate in insightful discussions over a nice glass of Chilean wine.

INFORMATION ABOUT COVID-19

All ATTA's in person events require that attending staff, delegates, and participants be fully vaccinated against COVID-19. In addition, we ask that masks or face coverings be worn indoors at all times, unless you are eating or drinking. Thank you for your cooperation in helping end the pandemic so that the travel industry can return soon.

As a part of the ATTA's overarching mission to serve as the hub and facilitator for responsible, profitable adventure travel businesses, destinations and media, AdventureConnect events offer our vibrant communities a chance to connect, network and grow. These events are hosted locally in destinations or conferences where the adventure travel community naturally gathers. AdventureConnects range from casual networking to group outings to structured peer-to-peer or educational roundtables. Access the full AdventureConnect event calendar for events near you. Información en Español

Únase a nosotros en la Feria Internacional de Turismo

FITUR 2022 en Madrid

para un evento social

AdventureConnect

a las

4:00 PM

en el stand

3E10

de en la zona de las Américas.

ATTA junto con

Sernatur Chile

, invita a todos los profesionales de viajes con interés en el turismo de aventura, naturaleza y cultura a reunirse en este ambiente informal de networking. Esta suele ser una de nuestras reuniones de AdventureConnect más concurridas del año y ofrece un gran espacio para la creación de redes productivas e informales. Los asistentes también tendrán la oportunidad de ganar un purificador de agua personal

GRAYL

y un premio especial de Sernatur.

Aproveche la oportunidad de aprender más sobre ATTA, descubre las últimas experiencias de viajes de aventura y turismo sostenible en Chile, establezca contactos con expertos de la industria, delegados de conferencias y líderes de viajes de aventura que compartan su visión. Compartir pensamientos e ideas y participar en discusiones interesantes, 

compartiendo una copa de vino chileno.

INFORMACIÓN SOBRE COVID-19

Todos los eventos presenciales de la ATTA requieren que el personal, los delegados y los participantes que asistan estén completamente vacunados contra la COVID-19. Además, pedimos que se usen máscaras o cubiertas faciales en el interior en todo momento, a menos que se encuentren ingiriendo alimentos o bebiendo. Gracias por su cooperación para ayudar a poner fin a la pandemia, a fin de que la industria de los viajes pueda regresar pronto.
Como parte de la misión general de ATTA de servir como centro y facilitador de empresas, destinos y medios de viajes de aventura responsables y rentables, los eventos

AdventureConnect

ofrecen a nuestras vibrantes comunidades la oportunidad de conectarse, trabajar en red y crecer. Estos eventos se realizan localmente en destinos o conferencias donde la comunidad de viajes de aventura se reúne naturalmente. AdventureConnect puede ser tipo redes informales hasta salidas grupales y mesas redondas estructuradas entre profesionales del sector o educativas. Acceda al

calendario de eventos de AdventureConnect

para eventos cerca de usted.
Organizers